›
Pécs
›
Actualités
› "Your favourite French word" competition
"Your favourite French word" competition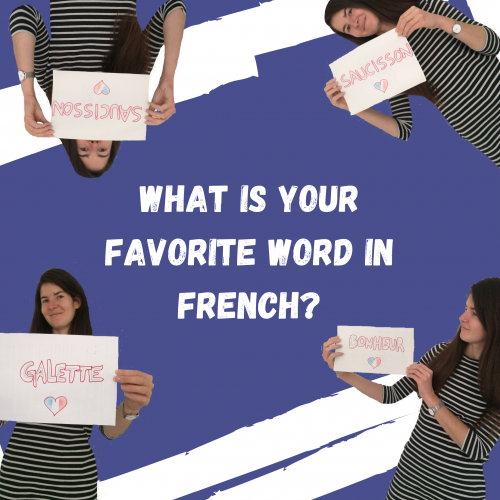 Are you interested in the French language ? Are you learning it ? Show us your favourite French word in picture.
Take part in the "Your favourite French word" competition from 13 September 2021 to the 1st of October 2021 and try to win two great prizes !
How to participate ?
1 - Write your favourite word on a sheet of paper.
2 - Take a photo of yourself with it.
3 - Explain in a few lines why you chose this word.
4 - Send us the photo and the explanation by email pecs@af.org.hu
OR on our instagram account @afpecs
5 - We will publish your photo on our instagram account.
One participant will be drawn to win 20 hours of lessons and a subscription to Culturethèque.
More details can be found in here :

Our volunteer is also playing the game, in Hungarian ! Are you inspired ?
So get your pen ! Get your camera ! May the creativity be with you !